Summer is coming and…you don't know what to do with your swimming pool area.If you are feeling uninspired, trust Raymark to help you find the inspiration you need in this blog post detailing all the best ways we have found to design and furnish poolside.  
1. Create a sunbathing area by your swimming pool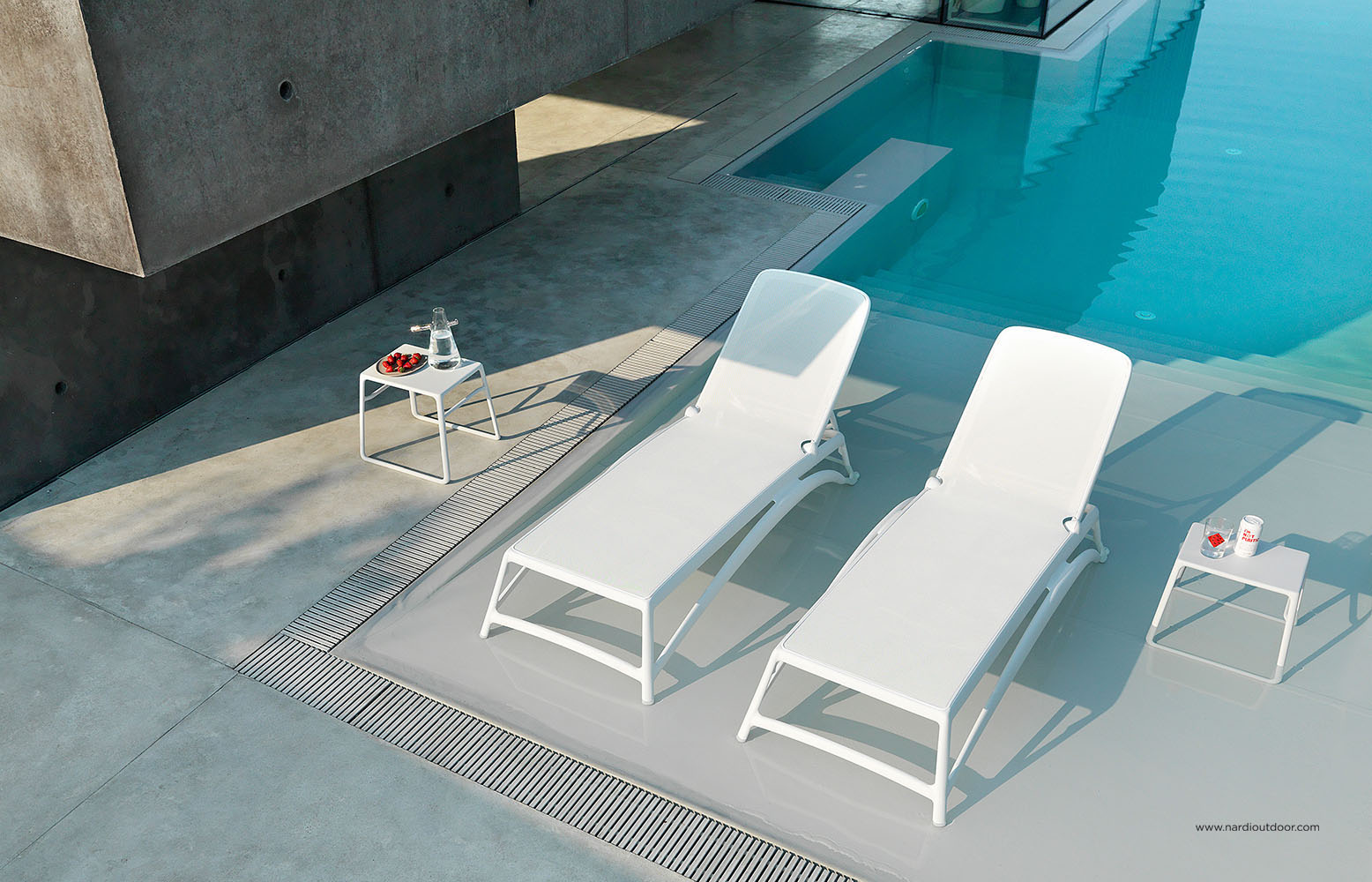 Atlantico sun loungers from Nardi
Your poolside is a prime piece of outdoor space! Make the most out of it by adding sun chairs and sun loungers to create a lounging area. To this set-up, add a few cushions and towels for comfort, a coffee table for snacks and drinks, or bring in your loudspeakers for music…the possibilities are endless!
Among other materials, we have found that the most reliable sun chairs are made of resin, aluminium and teak wood. Additionally, in order for them to last, ensure that your sun loungers are treated against UV rays.
2. Design an outdoor living area
If you are planning on having company, an outdoor living area may well be the place where you enjoy yourself most this summer. An outdoor sofa set will help you create a living area where you can sit down for snacks and drinks with family and friends.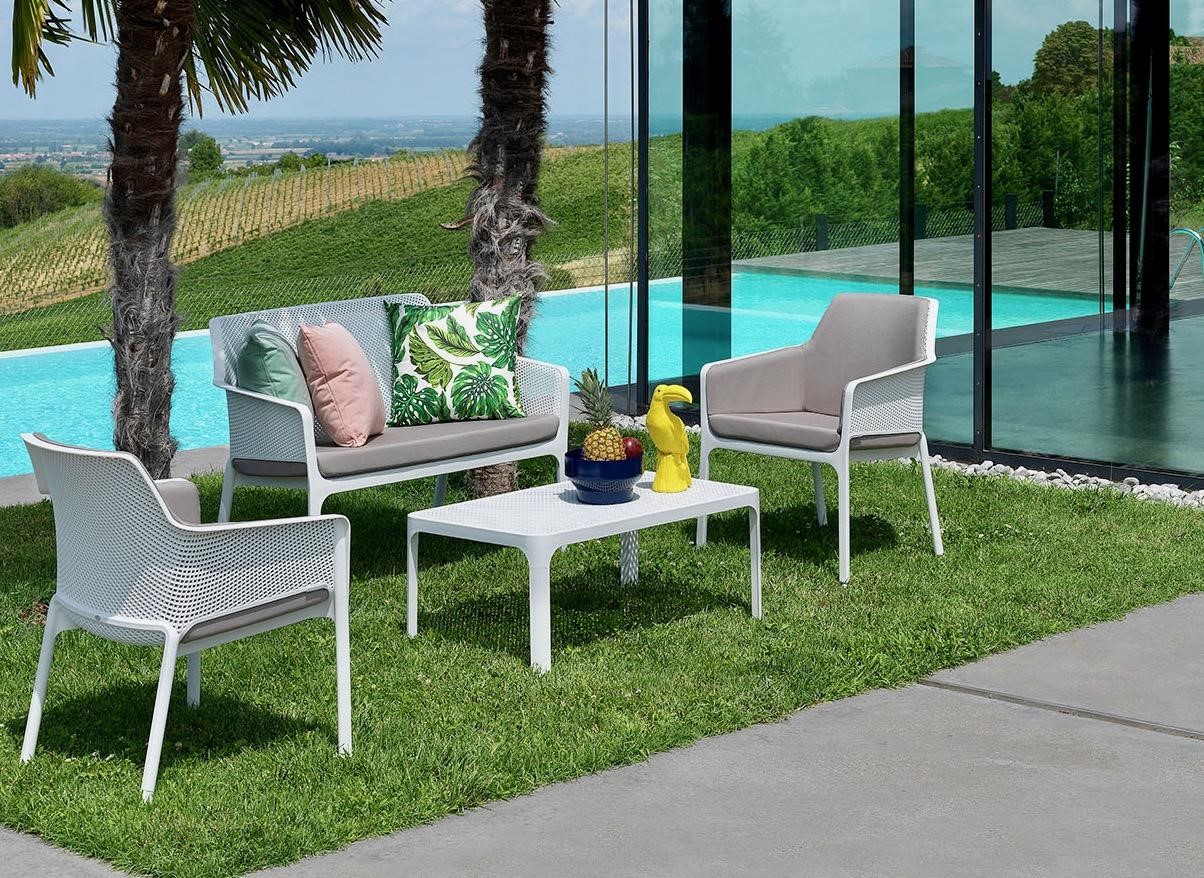 Net bench, Net table and Net Relax armchairs from Nardi
Synthetic wicker, teak wood, aluminium and galvanised steel are among the materials we recommend to customers who come looking for outdoor tables and chairs. All of these materials offer significant advantages, though you must first ensure that they are of good quality. But if you come to Raymark for all your outdoor furniture needs, we can assure that there's no need to check first, all of our furniture is of the highest quality !
3. Create a poolside dining area 
Enjoy a shared meal and your poolside simultaneously by setting up a dining area with outdoor tables and chairs. Outdoor dining furniture is specially crafted for outdoor spaces and is adapted to the climate and weather conditions. On the market currently, you will find that some of the most remarkable designs are from Nardi. All Nardi products are treated with UV additives and have non-slip feet, which is why we recommend them. The Rio table, for instance, is ideal for families, being extendable up to 8 places.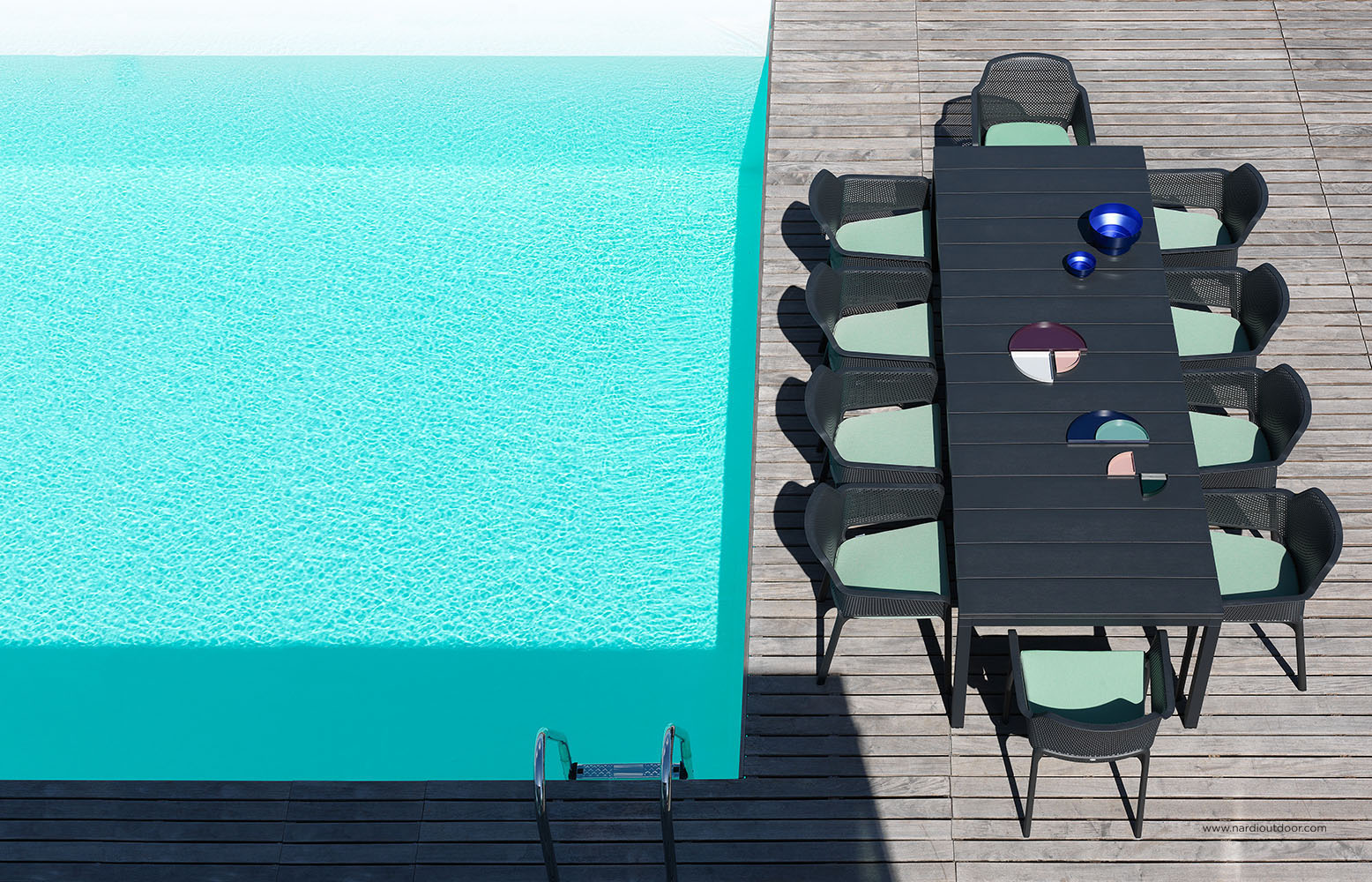 Rio Table

4. Create a corner under the shade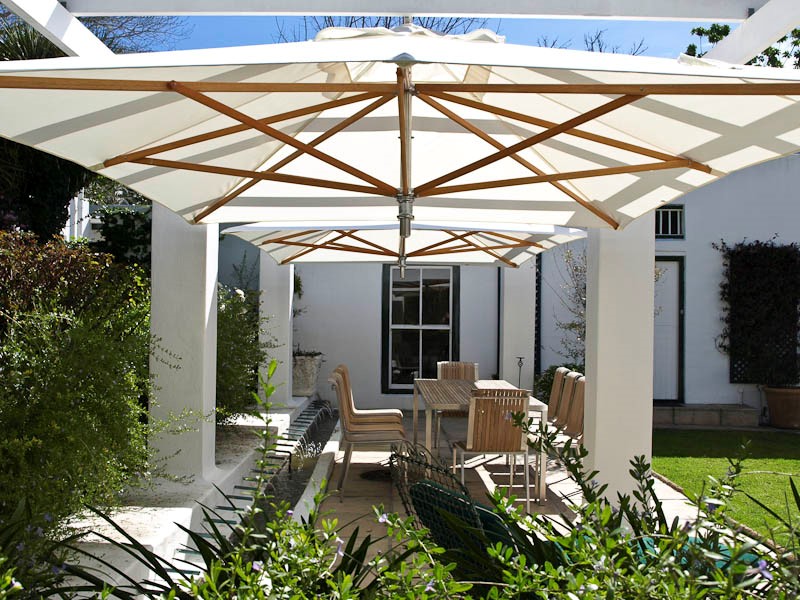 In countries like Mauritius, a cool, shaded area is a must for any outdoor space. Outdoor umbrellas are a great way to achieve this and they can even be paired with your outdoor living or dining areas. When buying outdoor umbrellas, make sure that the structure is sturdy and treated against rust (if made of metal). We recommend looking for wood, aluminium or galvanised steel structures.
5. Live the dream with a designated hammock area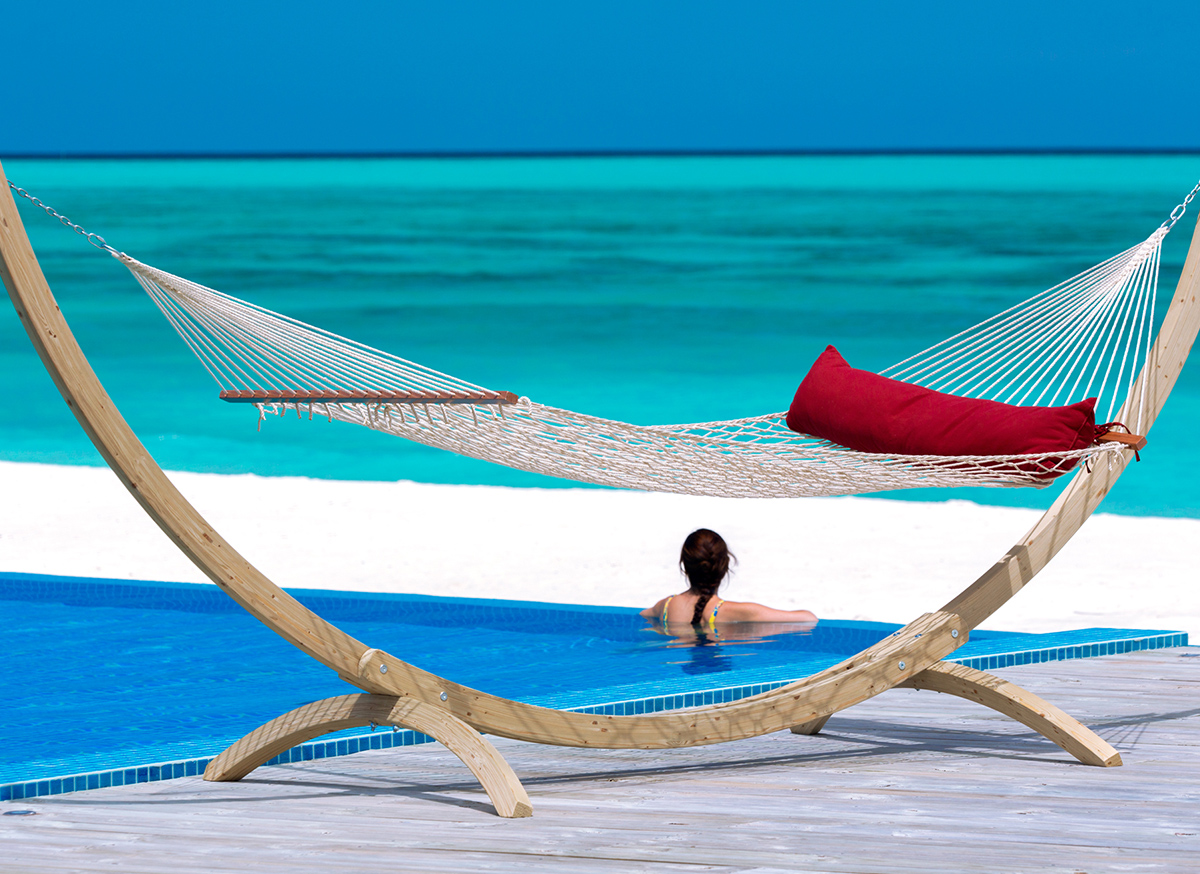 Stand-alone rope hammock
Why not go all the way into relaxation with the ultimate relaxation tool — a hammock. Tie it between two palm trees or get a stand-alone model if you are looking for something more adaptable. Hammocks also come in various makes and materials : they can be made of ropes, of Colombian fabric or be padded American style. Some hammocks can even hold up to 2 people comfortably !
Looking for more tips ?
Contact us to get in touch with our outdoor furniture experts!