It's summer! And of course, like everybody else, you would like to work on your tan and make the most of the good weather from the comforts of home… But you don't quite have the space necessary to bring all these summer dreams to life. No space, no worries with Raymark! The solution? A rooftop terrace, a growing trend in the world's metropolises. Discover this new way of enjoying your outdoor spaces with Raymark. You may also enjoy the layout ideas we have prepared for you!
The rooftop
The rooftop terrace brings together the desire for outdoor spaces and the need to make the most of available space. Rooftop terraces are not only meant for cities or small houses: you can easily turn part of a villa or an apartment into a rooftop terrace. In fact, you can create a rooftop terrace in Mauritius or anywhere else as long as: 
the rooftop is flat 

the rooftop can withhold the additional weight of the furniture you will add

the rooftop is impermeable to avoid any water damage
Do not go ahead with your rooftop terrace project if these criteria are not met. 
Why furnish a rooftop ?

Furnishing your rooftop allows you to enjoy fresh air, the sun as well as a beautiful view, which is all you need, really, to spend a wonderful summer season in Mauritius. Moreover, a rooftop terrace also makes for a cosy relaxation spot and provides you with more living space. It also allows you to give an even greater aesthetic appeal to your house, in such a way as to give meaning to every room and create a cohesive end-result. In general, rooftop terraces also allow you to make the most of your existing spaces. 
How to furnish your rooftop? 
Once the basic conditions are met and security measures are taken, the possibilities are truly endless. Here is a selection of rooftop terrace layouts that will help you have a beautiful summer: 
#1 The rooftop terrace with equipped with a barbecue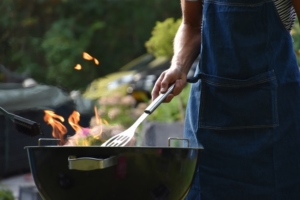 What would summer in Mauritius be like without at least one BBQ night? For those who love to eat and to have people over, a rooftop terrace equipped with a grill might just be the perfect layout. The smoke from the grill will dissipate easily into the open air and you and your guests will be able to enjoy the crisp night air. To enjoy your rooftop terrace even more, you can also create a dining area with beautiful outdoor chairs and tables. 

Create modular spaces with easy to move outdoor furniture. With their delicate lines, the Bolonia armchairs from Spanish designer iSimar will welcome your guests comfortably.
#2 The rooftop with sun loungers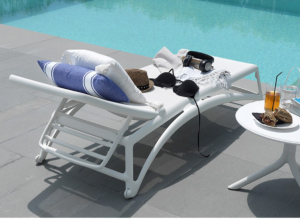 Time to work on your tan! One of the greatest summer pleasures (especially in Mauritius) has to be not doing anything aside from enjoying the sunlight and its gentle warmth on the skin… To experience these tranquil moments, furnish your rooftop with the comfortable and long-lasting Atlantico sun loungers. To complete the space, you may add a coffee table on which to set your cocktails, magazines and novels for the summer. And no matter what, do not forget your suncream!
#3 The rooftop with a garden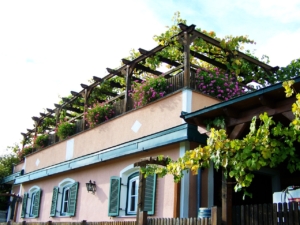 Nature lovers, we have not forgotten you! Turn your rooftop into a garden and spend beautiful afternoons surrounded by nature. Your small herbs garden, your succulents and other plants will be well-placed there. The sunlight and fresh air they will be exposed to will provide ideal conditions for their growth. Besides, if you have wide-leafed plants, they will give you a little more privacy. To make the most out of your rooftop garden, why not enjoy your afternoon tea there, sat on an Aria armchair, under the shade of a Scolaro umbrella?
Contact Us! 
Are you also dying to furnish your own rooftop terrace in Mauritius? Contact us to receive advice from our team of outdoor furniture experts!